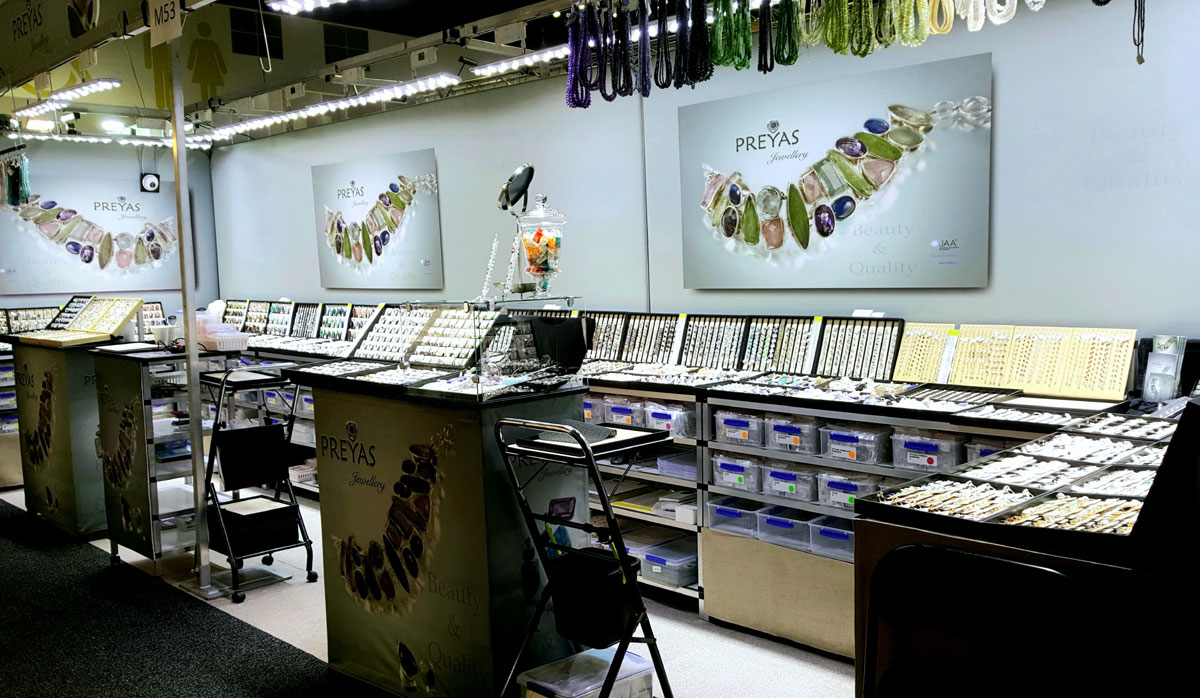 RETAIL PURCHACES
Preyas Jewellery mainly concentrates on wholesale business.
We don't sell on line, but refer specific retail request to the shops that buy from us.
Feel free to explore our website and if you contact us, we can inform you on a stockist close to you.
However we sell retail at some selected gem shows, organised yearly by lapidary clubs.
To see where you can find us, click on WHEN AND WHERE.
HOW TO ORDER (WHOLE SALE CUSTOMERS ONLY)
New wholesale customers will need to email us ABN, address and website. If your business is in an area close to one of our customers, we might not be able to supply you. After verifying these details we can work out the best way to proceed
Most of our jewellery pieces are handmade and unique. They come and go, our stock changes very quickly. And therefor it is not feasible to have a catalogue, or to sell on line.
A good way to place an order is to use the Gallery pictures to identify which collections and trays you are interested in and let us know. We will then email, or Whatsapp you the newest pictures these trays. Orders can be placed by circling, or marking the items and sending the pictures back to us. We will then put your order together and email the invoice. After payment has been received, we will ship by express sachet with signature. The minimum order amount is $300- plus postage and Gst.
A great way to see our all our collections is to visit us at one of the trade fairs we do in Melbourne and Sydney. You can find the dates and address on WHEN AND WHERE.
Our studio in the hills of Byron Bay, is open for wholesale visitors. Please email us for an appointment. We are on the road a lot and visits need to be planned ahead of time. The minimum order amount for visits is $500- plus Gst. Allow at least half a day to see our whole collection.
Our agent in Melbourne, Carol Horsfall, carries a large range of Preyas Jewellery. Carol covers a big area in VIC, SA and sometimes WA, NSW and QLD. (Conditions for visits apply)